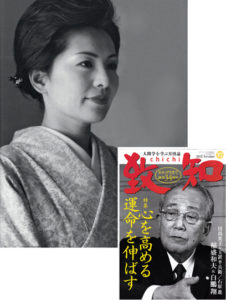 In recent years, she has been working in partnership with the public and private sectors to promote regional revitalization with a focus on clothing, food, and housing. Concurrently, she has been engaged in activities in Japan and abroad by working mainly with various embassies.
In 2018, she was appointed the "Special Ambassador for Regional Creation of Kyushu Kirishima Ebino, Japan". In 2019, appointed San Marino Jinja (Shinto shrine) Ambassador of Peace, Harmony, and Culture, and Special Advisor to the Embassy of San Marino in Japan. In 2020, she was awarded the Order of Saint Agatha, Knight.
Such activities include the hosting of Kyushu Sosei Juku (Lectures on regional revitalization) which is a gathering of distinguished personages from various fields under the theme "a united Kyushu", and attending receptions for regional promotion co-hosted by the Minister of Foreign Affairs and the governor of Miyazaki Prefecture.
Certificate of Appreciation awarded by Mr. Nobuhisa Shimadzu, the Chief Priest of Terukuni Shrine on December 23, 2020. In April 2021 she travelled to Nara with the Ambassador Extraordinary and Plenipotentiary of the Republic of San Marino, Manlio Cadelo, who is also the head of the 156-nation diplomatic mission to Japan, and met with Sagawa Fumon, President of the Kegon sect and the 222nd and 223rd Betsuji priest of Todaiji. She has had many contacts with important people and abroad in a wide range of fields including sports, the arts and politics. She is currently engaged in private diplomacy and actively organises online and other conferences on the theme of "Glocal" under the title of "Make a Better World".
A magazine for managers, Gekkan Chichi, carried a four-page long special article about her in its thirty-third anniversary special issue. She was featured in the 33rd anniversary issue of the monthly magazine Chichi, known as the "bible" amongst management and entrepreneurial circles. Chichi carried a four-page long special article about her titled "Principles of Ame-Tsuchi that leads that people and businesses well-being"



Sept. 2011: Reception party coordinated for the inspection team from the Republic of Fiji.
Nov. 2011: Facilitated a conference between His Excellency, Special Mission Ambassador from Bhutan, and the mayor of Shibushi City

Kuniko Fujiyama, awarded "State Guest Class Service" from other countries, will deliver a lecture on "Japanese OMOTENASHI: Praised by the World."
You will be able to understand Japanese minds, behavior, and hospitality from her lecture.

There will also be a special guest lecture.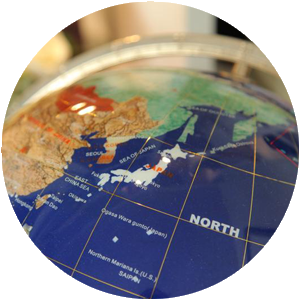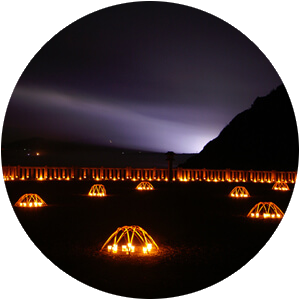 Glamour Camping: Relax in the great outdoors.
Enjoy the height of luxury and privacy.




The F.925.365 brand by en art&design promotes the concept that "the world should praise Japan."

The concepts are "the science of living" and "the art of living."

With reproduction, innovation, and reinterpretation of all things,
en art&design creates new values..